• Create an isolated room for the infected individual with clean bedding, linens, and a reinforced door. 
• Provide essential supplies such as food, toiletries, and cleaning products for the infected person. 
• Wear personal protective equipment (PPE) and practice safe hygiene habits when providing care and interacting with the infected person. 
• Practice good hygiene habits such as washing your hands often, avoiding touching your face, and wearing a face covering when leaving home.
Although there has been an ease with the restrictions of the COVID-19 pandemic, it is still important to be aware that there is a risk of being infected or spreading the virus. It is especially important when someone in your household is infected. It's important to have a plan for how you will handle the situation and keep everyone safe. Read on for tips and advice about what to do if someone in your home has contracted the virus.
Create an Isolation Room
If possible, set up an isolation room for the infected individual. This should be a separate bedroom or bathroom away from other people. This will help to limit contact and reduce the risk of spreading the virus. The room should be equipped with the following:
Clean Bedding and Linens
These are to be replaced every few days. Make sure to use hot water and laundry detergent when washing them in order to kill the virus. It will also help if the bedding and linens are machine dried at the highest temperature possible. When handling these, make sure that you wear gloves and a face mask.
Reinforce the Door
It is best if the person infected with COVID-19 has limited contact with other people living in the home and what they touch. Reinforce their bedroom door with a storefront mortise lock placed outside and operated with a key. This will help to make sure that the infected person stays in their own space and limit contact with others, as well as limit them from touching any common area objects.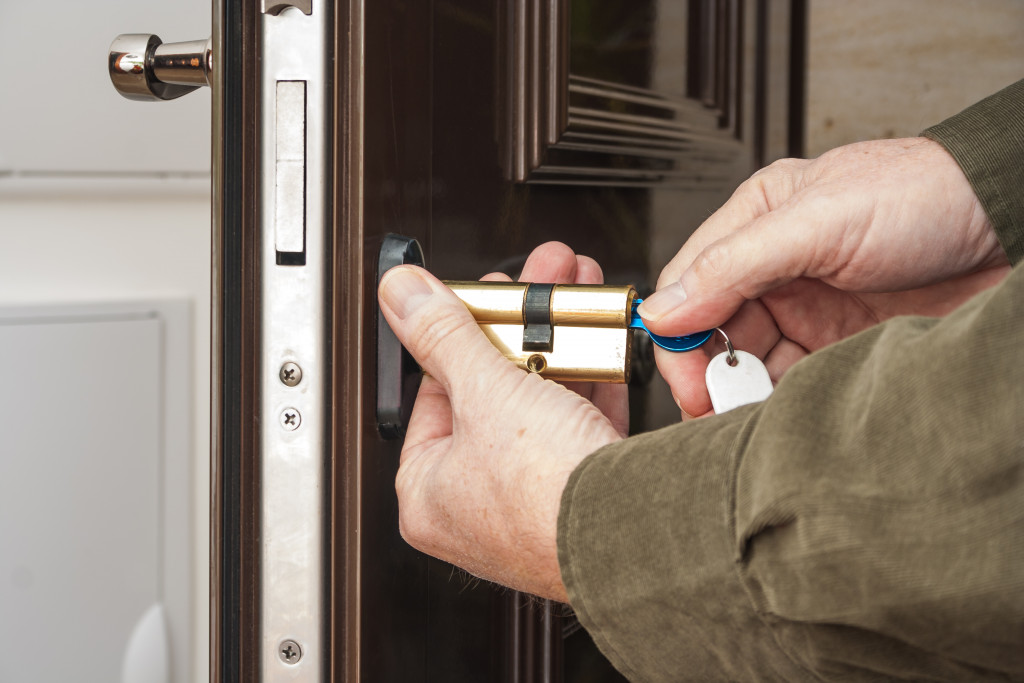 Supplies
Make sure that the room is equipped with essential supplies such as food, toiletries, cleaning products, and a thermometer. It would also help to have an extra phone and laptop so that the person can still communicate effectively without having to leave the room. This will help them to stay in contact with their work, family, and friends.
Provide Trash Cans
It is important to provide a trash can for the infected person. This will help prevent cross-contamination, as they can dispose of items such as tissues, masks, and gloves in their own private bin. Make sure that the trash can is lined with a plastic bag and disposed of properly.
Take Precautions When Caring for the Person With COVID-19
If you are providing care for someone who has tested positive for COVID-19, you must take extra precautions to protect yourself from infection. Even if the person has been isolated, it is still important to take the following measures:
Wear Personal Protective Equipment (PPE)
It is important that you, and anyone else in the home, wear PPE (gloves, face masks, etc.) when interacting with the infected person. This will help to reduce the risk of contracting or spreading the virus. Additionally, it is important to practice safe hygiene measures such as washing your hands after taking off your PPE.
Clean and Disinfect Surfaces
Regularly clean and disinfect any surfaces that may have been touched by the infected person. It's important to use a disinfectant that is effective against coronaviruses, such as bleach or hydrogen peroxide. Make sure to wear gloves when cleaning to protect yourself.
Cleaning should be done daily, and all the surfaces should be thoroughly wiped down. Pay particular attention to high-touch surfaces such as doorknobs, faucets, and countertops.
Practice Good Hygiene Habits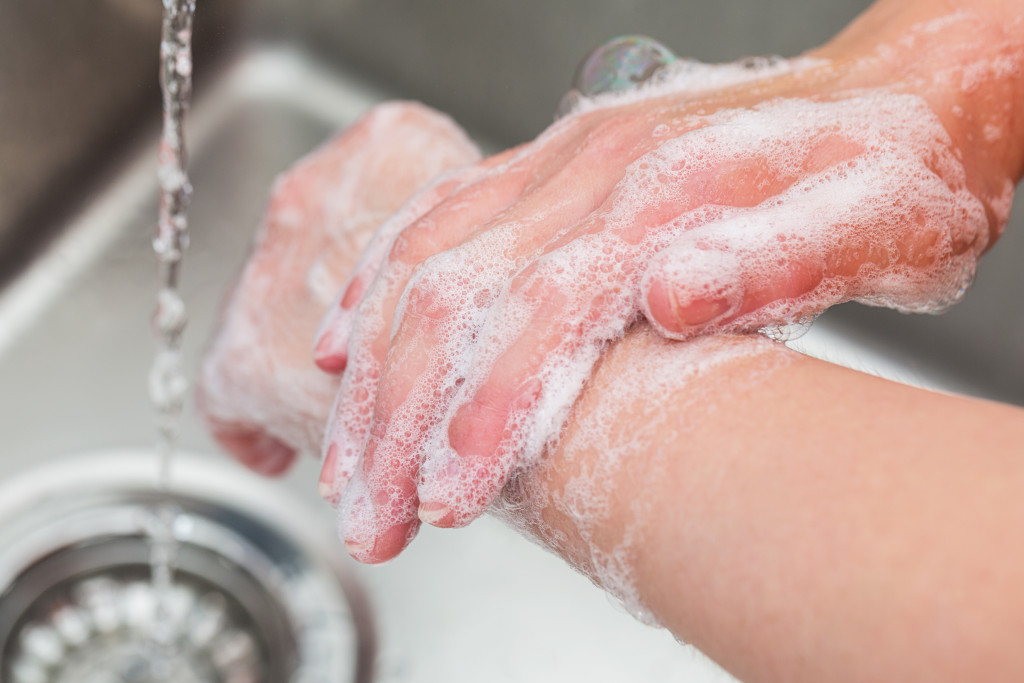 To effectively slow the transmission of COVID-19, it is essential to maintain good hygiene habits at home. Instruct all members in your household on how to wash their hands thoroughly with soap and water for a minimum of 20 seconds or apply an alcohol-based hand sanitizer when needed. Taking these steps will help protect you, as well as others around you.
Avoid touching your face, especially if you haven't washed your hands recently, and wear a face covering whenever you leave home or come into contact with people outside of your household. Disinfect any frequently touched surfaces, such as doorknobs or light switches, daily and practice social distancing whenever possible.
It can be scary when someone in your household contracts COVID-19, but by taking proper precautions, you can help keep everyone safe while preventing the further spread of the virus within your home environment. Remember, the best way to protect yourself and your family is to practice good hygiene habits and stay informed about the latest coronavirus guidelines.