A home is a place of comfort and relaxation. After a long day at work, most people want to come home and unwind in their own space. However, for some, their homes may not provide the best environment for relaxation. If your home needs some TLC, consider renovating these five areas to create a better ambiance.
1. The Kitchen
The kitchen is one of the essential rooms in the house, and it is also one of the most popular areas for home renovation. There are many reasons why people choose to renovate their kitchens, including increasing the value of their home, improving the function of the space, and simply updating the room's look. Regardless of the reason, a few things should be considered before beginning a kitchen renovation.
The first is to create a budget and stick to it. There are many ways to save money during a renovation, but knowing how much you are willing to spend upfront is essential. Next, develop a clear plan for the renovation. This means deciding what changes you want to make and in what order you want to make them. Finally, it is vital to be prepared for disruptions during the renovation process. Although it can be difficult, maintain a sense of humor and remember that the result will be worth it.
2. The Bathroom
The bathroom is often one of the first places homeowners consider when considering a home renovation. And it's no wonder why; the bathroom is one of the most important rooms in the house, and it can be one of the most challenging keeping up with trends. From sleek, minimalist designs to luxury spa-like retreats, there are endless possibilities for updating your bathroom. The good news is that even a small bathroom can be transformed into an elegant and functional space. A bathroom renovation can be a rewarding and cost-effective project with careful planning and execution.
Here are some helpful tips for your bathroom renovation:
Start by making a list of your must-haves. This will help you focus your search and make decision-making more manageable.
Don't be afraid to splurge on items you know you'll use and enjoy daily, like a luxurious shower head or a heated towel rack.
Be mindful of the room's overall layout and consider how each element will work together. For example, if you're planning on adding a new vanity, ensure sufficient space for the door to swing open without disrupting traffic flow.
If you're working with a small bathroom, focus on storage solutions that help keep the space organized and clutter-free.
3. The Bedroom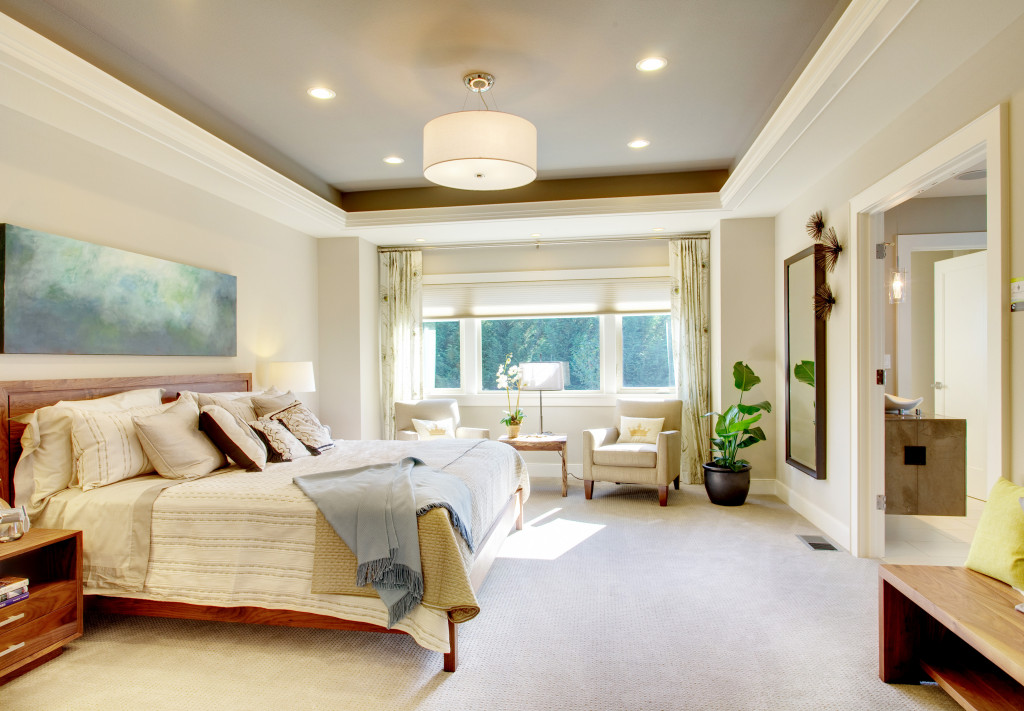 The bedroom is one of the essential rooms in the house, so it's no surprise that many homeowners choose to renovate this space. After all, the bedroom is where we spend a large chunk of our time, so it should be a comfortable and inviting place. There are many ways to renovate a bedroom, but some of the most popular methods include painting the walls, installing new flooring, and buying new furniture. For instance, some people install hardwood floors in their bedrooms for a more sophisticated look, while others opt for carpeting to make the space cozier. Regardless of your route, be sure to plan ahead and work with a professional to ensure that the job is done correctly.
4. The Living Room
The living room is usually one of the first places guests see when they come over, so you want it to make a good impression. It might be time for a change if your living room is dated or cluttered. A living room renovation allows you to start fresh and create a space that reflects your style. Plus, if you ever decide to sell your home, potential buyers will be more interested if they walk into an updated living room.
Here are some living room renovation ideas to help you:
Paint the walls: This is an easy and inexpensive way to change the look of your living room.
Install new flooring: New flooring can completely transform a space. If you're on a budget, try laminate or vinyl instead of hardwood.
Replace old furniture: If your furniture is starting to show its age, it might be time for an upgrade. Invest in some new pieces that are both stylish and functional.
Add storage: Living rooms can quickly become cluttered if there's nowhere to put things. Add some shelving or a cabinet to help keep the space organized.
5. The Basement
The basement is often overlooked as an area for home renovation. However, this space can be transformed into a valuable asset with the right approach. One of the key benefits of basement remodeling is that it can add additional living space to the home. This is especially valuable in homes with small footprints or those located in dense urban areas. Additionally, the basement can create unique features such as a home theater or wine cellar. The basement can be an excellent addition to any home with proper planning and execution.
In Closing
A well-designed and well-maintained home can do wonders for your mental health and overall well-being—not to mention its resale value! If your home needs some TLC, consider renovating these five areas mentioned above to create a better ambiance. With some simple updates (or significant overhauls), you can fall back in love with your home again!