We're all very busy people and it can be hard to find the time to take a vacation. Especially with how hectic our life is, it's easy to always feel fatigued. Sometimes we don't take the time to relax and rejuvenate our body and mind because we're always so busy. We need to remember to take some time for ourselves and what better way to do that than by taking a recuperative vacation?
What Is A Recuperative Vacation And Why Should You Consider Taking One
A recuperative vacation is a vacation that is taken to restore or improve one's health. It can be a great way to relieve stress, relax and rejuvenate your body and mind. So if you're feeling run down and need a break, consider taking a recuperative vacation!
There are many different ways to enjoy a recuperative vacation. You could go on a relaxing beach holiday, hire a boat overnight to travel on a beautiful river, visit a health spa, or simply stay at home and relax in your garden or backyard.
Whatever option you choose, make sure to take some time out for yourself and relax! Enjoy your favorite activities, read some good books, take long walks, listen to
How Can A Recuperative Vacation Help Improve Your Mental And Physical Health
There are many benefits to taking a vacation, and one of them is that it can help improve your physical health. Vacations can also provide opportunities for exercise and activity, which can be good for your overall health. Walking through historical sights, doing water sports, or even hiking are all beneficial to your health as it encourages physical activity.
Vacations can help improve mental health by providing a change of scenery. They can also help you forget about your everyday troubles and focus on enjoying yourself. In addition, vacations can help you connect with friends and family, which can boost your mood. Vacations can also provide opportunities for relaxation and meditation, which can help improve your overall well-being.
Tips For Planning A Recuperative Vacation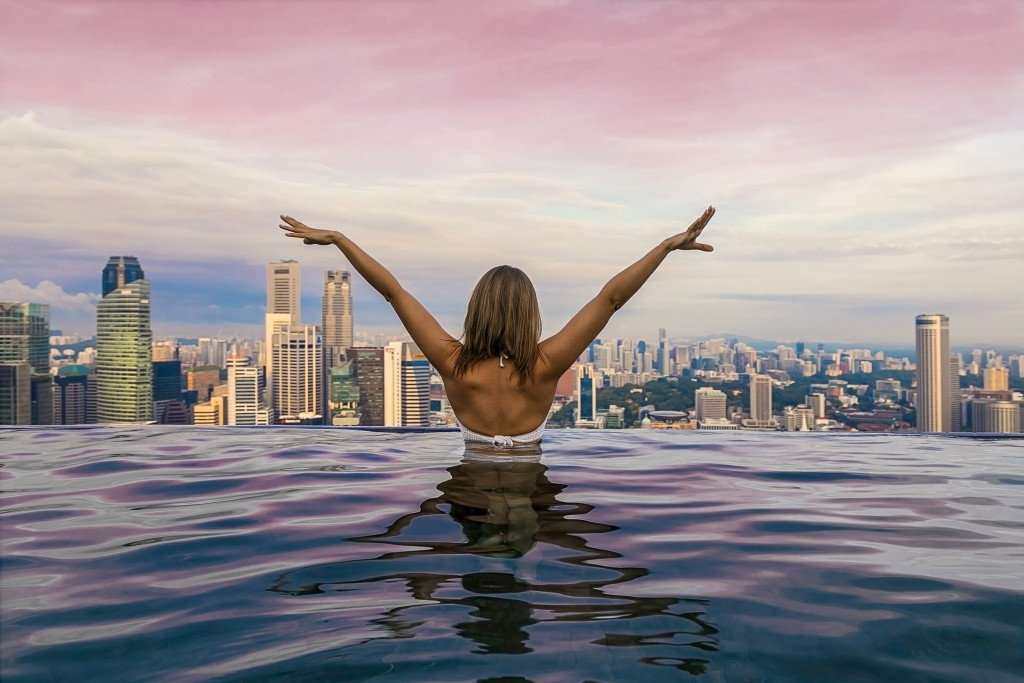 When planning a vacation, it's important to consider what you want to get out of it. Do you want to relax and rejuvenate your body and mind, or do you want to see and do as many things as possible? Once you've answered this question, you can start planning your trip.
If you're looking for a relaxing and rejuvenating trip, consider choosing a destination that is known for its beaches, spas, or natural scenery. If you're more interested in sightseeing and doing activities, choose a destination that is full of historical sights or has a lot of outdoor activities available.
Once you've chosen a destination, start researching the different options available to you. Look into accommodation, transport, food, and activities. This will help you plan your trip and make sure that you have everything booked and organized before you go.
It's also important to set a budget for your trip and stick to it. This will help ensure that you don't go over your budget and that you can enjoy all the activities and experiences that your destination has to offer.
Finally, make sure to pack everything you need! This includes sunscreen, hats, insect repellents, and clothes for all weather conditions.
Best Destinations For A Recuperative Vacation
There are many great destinations for a recuperative vacation. Some of the best include tropical islands, beach resorts, health spas, and mountain retreats.
Tropical islands are a great option for a relaxing and rejuvenating vacation. They offer beautiful beaches, crystal-clear waters, and plenty of sunshine. Beach resorts are another great option, as they offer a range of activities such as swimming, snorkeling, surfing, and sunbathing.
Health spas are a great choice for those looking to relax and rejuvenate their body and mind. They offer a range of treatments and therapies, as well as quiet surroundings and peaceful gardens. Mountain retreats are also a great option for those looking to escape the hustle.
Making The Most Of Your Time On A Recuperative Vacation
There are many ways to make the most of your time on a recuperative vacation. One of the best ways is to relax and take it easy. This means avoiding busy tourist traps and instead of taking time to wander around at your own pace, enjoy the scenery and take in the local culture.
Another great way to make the most of your time is to get out and explore. This can include going on hikes, doing some water sports, or visiting local attractions. By doing this, you'll be able to see as much of your destination as possible and experience all that it has to offer.
Finally, be sure to take some time for yourself. This means taking a break from sightseeing and activities and simply relaxing by.