Invest in chic and durable outdoor lighting to highlight the greenery and have a calm space.
Add plants for color, texture, and improved air quality.
Create seating areas for relaxation and socializing.
Incorporate accents such as windchimes, sculptures, fountains, and rugs.
Invest in an outdoor kitchen to make entertaining easier.
Creating a haven in your home outdoors is a great way to enjoy the fresh air and greenery while spending time with family and friends. Whether you want to turn your backyard into an inviting space for relaxation or create an outdoor gathering spot for entertaining, here are five tips to transform your outdoor home into a tranquil oasis.
1. Outdoor Lightning
Adding outdoor lighting to your home can transform it into a calming and inviting space. Invest in chic yet durable low-voltage or solar-powered lamps, wall-mounted fixtures, or hanging lights to give any area extra pizzazz. Depending on the size and shape of your outdoor space, you can choose between floodlights, spotlights, and path lights. You can also utilize professional outdoor lighting installation to layout your landscape lighting accurately. A professional can help you choose the right type of lighting for your specific needs and ensure they are safely connected to a power source.
2. Incorporate Plants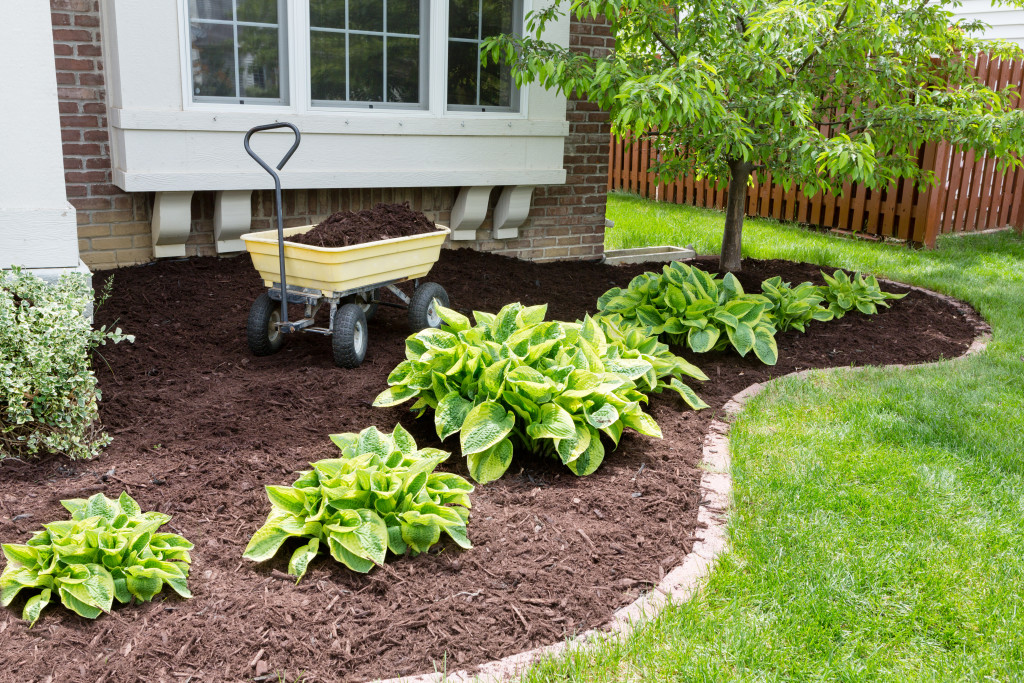 Adding plants to your outdoor area can go a long way in transforming the space. Not only do they add color and texture, but they can also help improve air quality. Choose from trees, shrubs, flowers or herbs for a touch of nature to make your outdoor space come alive. Remember that some plants may require more attention than others, so pick ones that fit your lifestyle.
3. Create Seating Areas
Creating seating areas can give you and your guests a place to gather, relax and socialize. To create an inviting outdoor space, consider adding furniture such as benches, chairs and loveseats. Choose comfortable pieces that are made from durable materials, so they can withstand the elements. Building an elevated deck or pergola to host seating can be a great way to use unused space if you have a large enough space. These seating areas will create inviting spots for gathering and entertaining with friends and family.
4. Add Accents
Adding accents and decor to your outdoor area is an easy way to give it some personality. The key is to find items that match the style and look you're going for.
Here are some decors you can add to your outdoor space:
Windchime
Windchimes add a calming and soothing atmosphere to your outdoor area. They also give your space a unique, musical sound when the wind blows through it. Choose from various shapes and sizes to find one that complements your outdoor space perfectly. Hang them in strategic spots to create an eye-catching design, or place them near seating areas so you can enjoy the relaxing sound.
Sculptures
Sculptures are a great way to add character and personality to your outdoor space. Whether it's a stone statue, metal sculpture, or painted clay figure, sculptures can help create an inviting atmosphere for your guests. Place them in strategic spots, so they become the garden's centerpiece. Make sure you choose sculptures matching your garden's theme and style.
Fountain
A fountain can be a great way to bring life and energy to your outdoor area. Choose a style that matches the theme of your garden, and install it in an area where it will be seen. Place seating nearby so you can enjoy its beauty and soothing sound. Fountains come in various sizes and shapes, making it easy to find one that will suit any outdoor area.
Outdoor Rugs
Outdoor rugs offer a great way to add texture and color to your outdoor space. Choose from various patterns, styles, and colors to find one that matches the overall look of your garden. They can be used in place of traditional carpets or layered on top of existing ones for a unique look. Rugs are also easy to define seating areas and make them look inviting. Make sure you choose a durable rug that can withstand the elements.
5. Invest in an Outdoor Kitchen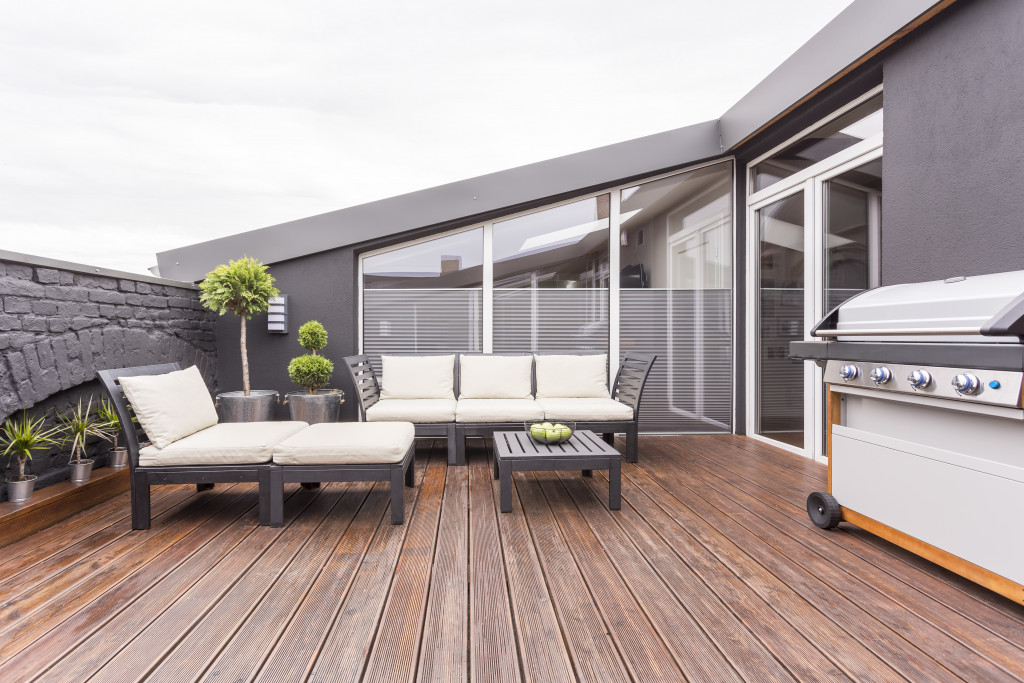 Consider investing in an outdoor kitchen to make your outdoor area more functional. An outdoor kitchen can provide the perfect setting for entertaining friends and family while making outdoor cooking a breeze. Plenty of options exist, from grills and smokers to pizza ovens and refrigerators.
In Summary
Transforming your outdoor area into a haven doesn't have to be difficult. With these 5 tips in mind, you can easily create a comfortable and inviting space that will be the envy of all your friends. So don't wait any longer. Get started on creating the outdoor oasis of your dreams today.