Invest in lighting fixtures, cabinets, closets, and skylights to create an inviting environment. 
Personalize the space by displaying your favorite books, photographs, or artwork. 
Declutter and organize your home to reduce stress levels and create a sense of peace. 
Add greenery to brighten up the room and purify the air. 
Utilize natural textiles and materials for a sustainable, earthy feel.
The U.S. Census Bureau and the Department of Housing and Urban Development released estimates stating that in March 2023, the adjusted annual amount of newly built single-family homes sold was 683,000. This is higher than the revised February rate of 623,000 but lower than the estimate of 707,000 in March 2022.
Owning a home is a great responsibility and an even greater privilege. It's where you go after a long day to unwind, relax and spend time with loved ones. The right home can provide comfort, security, and happiness.
But what happens when that sense of comfort starts to diminish? Your home may be lacking an element of design, organization, or personalization. Improving your living space can improve your overall mood, increase productivity and raise your home's value. Below are tips for enhancing a home to create an environment that you, and anyone else who enters, will love!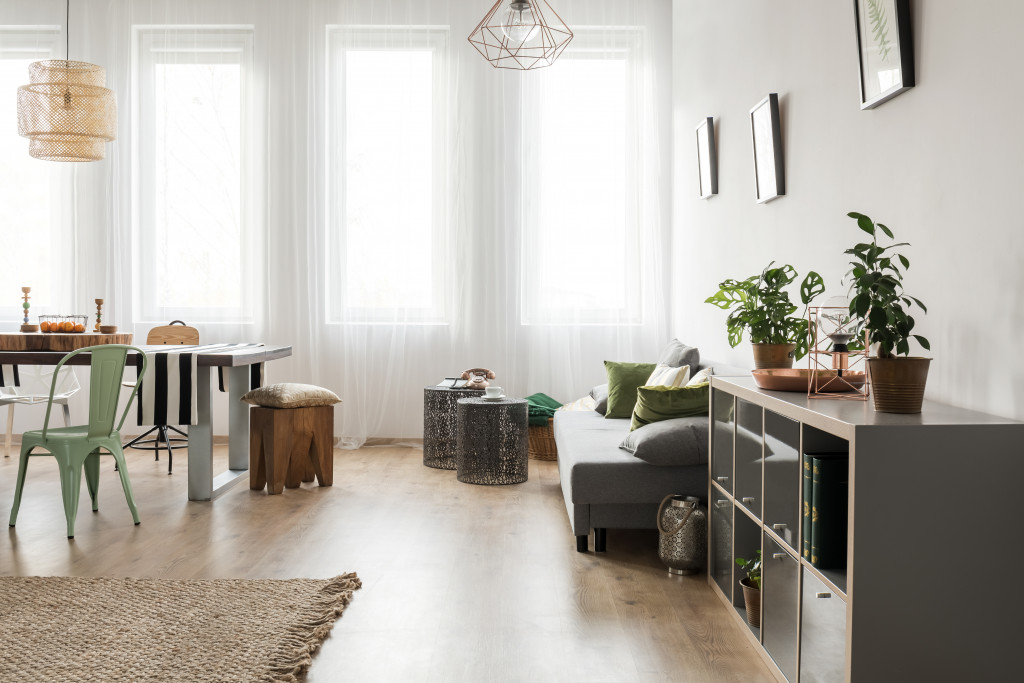 Invest in Lighting
One of the most overlooked features of a home is its lighting. Lighting can set the mood, increase productivity and make a room look bigger. Set a budget and start by upgrading the light fixtures in public spaces such as the living and dining rooms. From there, invest in various lighting options, including floor lamps, table lamps, and even dimmers, to set the tone.
Cabinets and Closets
For added convenience, you can also install lights in cabinets, pantry shelves, and closets. Also, consider investing in outdoor lighting to make your home more inviting and secure at night.
Skylights
Skylights can be a great addition to any room in your home. Not only do they bring in natural light, but they also make the space look larger. You can work with professionals to install the skylights for you. But if you want to save money, you can work on the improvements yourself. If you're planning to install a skylight in the house, you should learn how to install a skylight properly.
Personalize Your Space
The beauty of a home is that it can reflect the personality of the people who reside in it. Add subtle touches of yourself throughout your home by displaying your favorite books, photographs, or artwork. Don't be afraid to experiment with colors, textures, and patterns to add depth to different spaces in your home.
DIY Personalization
Personalizing your home doesn't have to be costly, either! You can even create unique DIY projects that turn ordinary objects into stylish pieces of decor – the options are endless. Incorporating your style into your space can make it feel like a home. The best part is that no two homes are the same, so you can create something unique!
Keep it Organized
A cluttered home can lead to a cluttered mind. The key to creating a relaxing space is to keep it organized. Identify areas in your home that need decluttering and devise a plan to organize them. This could be as simple as investing in storage baskets to hide items that take up space or purchasing furniture that doubles as storage.
Organized Home
Keeping your home organized will help you keep tabs on your possessions and be more mindful of what you choose to let into your space. Think about items that will bring you joy or are functional, and give away anything that no longer serves you. A well-organized home will reduce stress levels and create a sense of peace.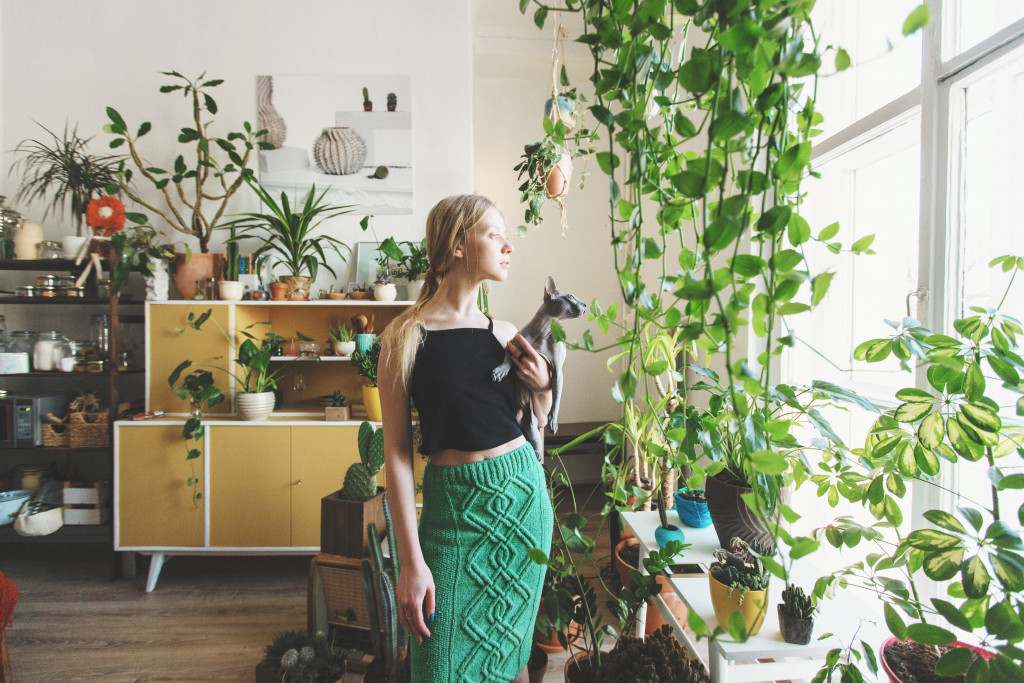 Add Greenery
Adding plants to your home adds a touch of nature and can improve the air quality and boost your mood. Start small with a potted plant if you're new to the game such as a spider plant or succulent.
Green Thumb
If you have a green thumb, experiment with larger plants or even start an indoor garden! Indoor plants can brighten up a room and serve as a focal point. A bonus is that some plants can purify the air. Just make sure to research the best placement of your plant to maximize its health!
Natural Textiles and Materials
Another way to bring nature into your home is by using natural textiles and materials. Try an area rug made from jute or sisal or a blanket made from natural fibers. These materials are more sustainable and provide an earthy feel to your home and look great with any decor style!
Achieving the home of your dreams can occur through various methods. From lighting to decluttering, each tip serves a different purpose to create a relaxing and inviting environment. Spend some time assessing your home and developing ways to improve it. Whether you're limited by budget or are willing to go all out, there's always something you can do to make your home a reflection of you and your family. This environment nurtures relationships, memories, and a great life!